What kind of used car loan can I afford?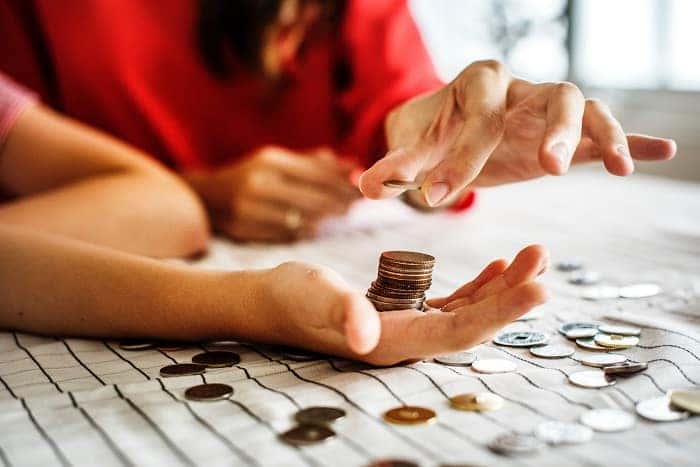 When shopping for used cars Oregon, Alaska, or Idaho, a common question to ask yourself is, "What used car loan can I afford?" It's easy to let your eyes get big and see something that you love in that's a little out of your price range. A safe way to help yourself budget when shopping for a used car is to follow the 20/4/10 rule. This rule helps you to keep a realistic plan in mind when saving and shopping for your next car. The rule is as follows:
Save for a 20 percent down payment
Apply and budget for a 4-year used car loan
Budget for a monthly auto loan payment and operating costs at 10 percent of your net monthly income
20% – Down Payment
Save 20 percent of the total cost of your used car, truck, or SUV for a down payment. Sometimes buying a new form of transportation is an emergency, so it's tough to dig that much change out of the couch cushions. However, if you've been planning on buying a used car for a while, set 20 percent of the cost as a goal for your down payment. This not only helps reduce the cost of the vehicle by 20 percent but helps you to understand the true value of the vehicle you're buying. So, if you want to buy a used Ford F-150 that's priced around $15,000, set $3,000 as your goal for a down payment.
4 – Term of Loan
Shoot to find a used car in Alaska, Oregon, or Idaho that's priced to fit your monthly budget with a used car loan that has a 48-month term. As we know, it's easy to spread the car loan out over a longer term to lower the cost of the monthly payment. However, this only increases the amount of money you'll pay in interest and can skyrocket the end amount that you pay for the car. With a four-year loan as the ideal term for your loan, be sure to keep your monthly payment within the parameters you've set. Use our helpful car loan payment tool to estimate your monthly payment based on a four-year loan.
10% – Monthly Payment and Operating Costs
An easy way to budget your monthly car payment, try to keep your monthly payment and operating costs under 10 percent of your monthly net income. Don't budget this off your gross income, because you'll end up "car poor," which is when your car payment is sucking up all your monthly funds and you'll have a hard time meeting the financial demands that come with operating your car. For example, if you bring home $3,000 per month, you can afford a car with a total monthly payment and operating cost of $300 monthly.
It's important remember that there are other costs that come with owning and operating a car besides the monthly payment. You need to remember that you'll have to insure your car, put gas in it, and change the oil every few months. Maintaining your car shouldn't drain your savings account or consume your paycheck just to put gas in it. Keep in mind that high-end sports cars don't run on fuel with an 89 octane rating or simple 10W-40 oil. If you're in the market for a something like a used Audi Q7, you're going to need to put premium fuel and synthetic oil in your monthly budget.
Not sure if the car you have your eye on fits within your criteria? Take these rules with you when shopping for used car financing. You can also contact us and find your nearby Kendall Automotive Group used car dealership. Our friendly and knowledgeable sales team is more than willing to help you shop for a used car near you to fit within your budget. With Kendall, we know you can easily find a used car within your budget at one of our nearby used car dealerships.